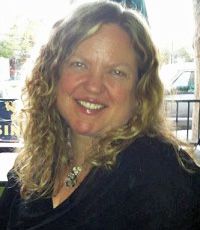 "I knew what I needed from a home staging training program. I needed a business plan to follow which is what Staging Diva offers."
"I already have a degree in business, which just showed me how many mistakes I could make! I had a thousand things to do, and nothing to do."
"The Staging Diva Home Staging Business Training Program gave me the immediate steps to take, and what mistakes to avoid."
Ultimately, Staging Diva provided the details and the big picture of how to run my home staging business."
"Starting a new business is a challenge, but I wouldn't change anything. My life has completely changed. Now I get up in the morning looking forward to whatever I have in store for me."
"I make my own decisions, I make my own rules. When fantastic things happen to me, they aren't diluted or masked because they belong to me."
"I am in love with this version of me. I am able to build my own team, do business with who I want to do business with, and take days off when I want them. It's a lot of hard work, but the rewards of having a home staging business are endless."
~ Beth Berg, Artemis Interior, Denver CO
> Read more of Beth Berg's story of becoming a home stager
What Makes Staging Diva Different
There are many home staging training programs out there where you can take turns rearranging furniture with 30 other people. They'll even let you take pictures of the results to build your home staging portfolio.
Sadly, having a home staging portfolio won't be your biggest challenge when you start your own home staging business. In fact, you can rearrange the furniture in your own home for your first before and after photos.
Your top 3 challenges, assuming you want to make a living from your creative talent as Beth did, will be knowing:
How to find the right types of clients.
How much to charge.
How to make sure you get paid.
All this and more is covered in detail in the Staging Diva Home Staging Business Training Program. Created by Staging Diva Debra Gould who has built a successful home staging businesss since 2002. She knows what works in the real world and gives you a giant short cut to success because you won't have to figure out a winning business model through trial and error.

Debra Gould not only has a masters degree in marketing and business, she has been supporting her family from her own home office since 1989.

> Learn the 5 money wasting mistakes to avoid when choosing a home staging course.

if (is_single() ){ ?>