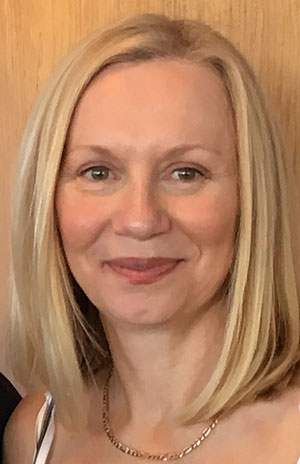 "For years I had dreamed of an interior design career, but each time I looked into it, I realized the courses were too long and too expensive."
"One day I came across the Staging Diva website and it really was a 'light bulb' moment!!"
"I signed up for the Staging Diva Home Staging Business Training Program and, at 50+ years of age, I embarked on my new career."
"Since then, I've realized that an interior design career was not really for me after all, as I really enjoy the quick turnaround of home staging projects."
"Debra Gould has a genuine desire to help all her students realize their full potential and that really resonated with me when I considered her Staging Diva Program."
"It took me quite a while to get my head around all the details of starting my own business, so the unwavering and ongoing support I received through the Staging Diva Home Staging Business Training Program, the personal coaching with Debra, and the Staging Diva Dialog monthly coaching calls were absolutely invaluable."
"Debra inspired and pushed me. It's all thanks to her and her amazing Staging Diva Program that 4 years later, I still get excited every day as I head off to work that I absolutely love. I really do laugh out loud some mornings when I'm driving to a styling job, because I still can't quite believe I get to do this for a living :)"
~ Karen Pinkerton, Artisan Home Staging, Brisbane (Australia)
Ever wonder if you should pursue an interior design career?
There's nothing wrong with pursuing an interior design career.
But if you're in your 40s, 50s or 60s, and not looking forward to spending years back in college, you might consider home staging instead.
You'll still get to do color consulting and interior redesign projects in addition to home staging, but your path will be infinitely easier.
Here are five things to consider:
It's way easier to start a home staging business. You don't even need your own home staging inventory.
You'll have a larger target market because almost anyone who is selling their home wants to make more money doing it. On the other hand, only a small percentage of the population would consider hiring an interior designer because it is seen as being somewhat elitist and expensive. And it would be one of the first services to cut from a household budget in tough economic times.
Home staging offers more creative freedom than an interior design career because they homeowner knows they don't have to live with your changes.
You don't need to do any special drawings for your clients. You know the fancy ones you see them doing on HGTV!
You'll make money faster than in an interior design career because you get paid immediately and your projects will have a tight timeframe.
> Read more about why home staging beats an interior design career.

> Learn more about theStaging Diva Home Staging Business Training Program

if (is_single() ){ ?>