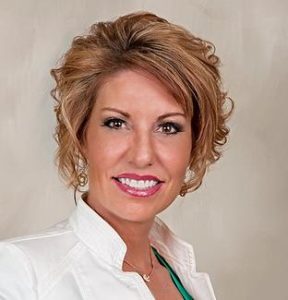 "I am a recent Graduate of the Staging Diva Home Staging Business Training Program.  I originally listened intently to all five home staging courses while following along in the notes, completing all of the homework assignments and Action Plans."
"I was excited to begin my new career as a home stager!"
"On a whim, I decided to take the Staging Diva home staging course CDs in the car for a weekend trip across the state. Wow!  Hearing the Staging Diva courses a second time was tremendously beneficial. I absorbed a great deal more of the information, especially after having completed the assigned tasks.  It all made more sense!"
"I truly thought I had learned a lot the first time, but listening a second time was exponentially beneficial.  I now feel much more confident and excited in starting my home staging business.  Thank you, Debra!"
~ Renae Magera, Inspired Design Home Staging (South Dakota)
Staging Diva Home Staging Courses Have Many Layers
The Staging Diva course materials are expertly designed to help you get the most out of the home staging business training program. When you listen the first time through as a total beginner, you'll get what you need to start your own Home Staging Business Report right away.
When you re-listen again as Renae shared, you'll hear new layers to what's in the course recordings.
Debra Gould shares so many stories that give you an inside look at the life of a home stager, you'll feel more confident, every time you hear them.
Many Staging Diva Graduates report that they still listen to the audio recordings even years after they start their business. They still learn something new each time they re-listen to the material.
There is always more to learn to take your home staging business to the next level.
That's one of the many benefits to the format of the Staging Diva Home Staging Business Training Program. It grows with you as your experience grows.

The program is delivered via audio recordings with accompanying printed notes, checklists and action guides. Once you've gone through the material once with the printed notes in front of you, home staging business expert Debra Gould recommends that you re-listen over time to gain maximum benefit. This can be done while your driving, working out at the gym, walking the dog, cooking, etc.

Any activity that's fairly automatic. Because your mind is free to absorb what you're hearing.

> Learn more about what makes Staging Diva different than any other home staging courses

> Read how to avoid 5 money wasting mistakes when choosing home staging courses

if (is_single() ){ ?>