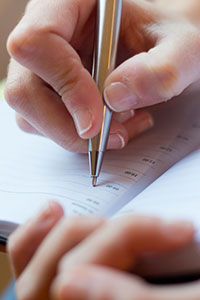 "It has been an interesting journey from my Air Force career to becoming a home stager."
"I thank you for the help on that journey because your Staging Diva Courses were invaluable. They helped me make the right decisions on several important aspects of running my home staging business."
"Anyone interested in becoming a home stager should definitely listen to what the Staging Diva shares in her training program. Being a small business owner is a constant learning process. I have learned a lot through trial and error, and Debra Gould has reduced the error part by tons!'
"Debra's Staging Diva Home Staging Courses gave me the tools and insight into how to start a staging business successfully. I was able to start without going into debt and implement a sensible business model that set me up for success and not failure. My company has been in business several years now and I'm having my best year so far."
~ Ana Hitzel, AccentPositives Home Staging, Corona CA
> Read more of Ana's home staging business success story
No "right" background for a home staging career
If you're thinking you don't have the "right" background to for a home staging career, consider that home stagers come from all walks of life. I'm sure if someone told Ana after her time in the US Air Force that she'd be running her own creative business decorating clients' homes to sell, transforming a TV talk show set or hosting her own AM radio show called "Your Place, Your Space Home and Garden Radio" she would have thought they were crazy!
There is no one previous job path to get to a home staging career.
You absolutely need to have natural decorating talent and a desire to work towards building your own business. Knowing how to turn that talent into a money-making business is key, otherwise all you have is a creative hobby.
That's the focus of the Staging Diva Home Staging Training Business Training Program.
Launch Your Staging Business with No Debt
One of the reasons Ana mentions that she was able to start her home staging business without going into debt is that we don't recommend that you buy your own inventory of home staging furniture or accessories. It's absolutely not necessary when you follow the Staging Diva business formula.

Read more about how you can have your own home staging business without inventory:

Home Staging Inventory Problems Make Home Stagers Think Twice

Home Stager Racks Up $100,000 in Home Staging Debt – Part 1

if (is_single() ){ ?>