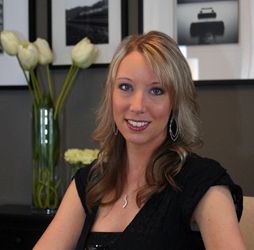 "I contemplated starting a staging business for a year before I finally took the plunge and purchased the Staging Diva Training Program. It's been 10 days since I purchased it, and I have done more in those 10 days than the last year!"
"I have good days and I have days when my fear makes me think 'What if I can't make this work?' I'm guessing it's the ups and downs of starting your own business and becoming successful. At least I'm not procrastinating anymore!"
"I have always dreamed of owning my own business. After suffering from a severe case of career burnout, I decided I had to make a change."
"Over the last few years, decorating and design had become almost an obsession of mine. I considered it my hobby until I staged and sold my own home and realized I could follow my dream and start a staging business. It's very fulfilling working for myself and for my dream."
"I made the choice to start my business but I didn't know where to start. I think back to all the questions and uncertainties I had when I started out. After thinking about it for months, I finally purchased the Staging Diva Training Program. Debra's training and support have given me the confidence and drive to overcome challenges, move forward and follow my dream."
~ Cari Calhoun, Destiny by Design (Minnesota)
Staging Diva Will Help You Stop Procrastinating and Start Taking Action
All the information in the world won't get you anywhere until you start taking action!
Staging Diva is committed to getting you to take action in your home staging business right now. Debra Gould's challenge to you is to get your staging business started within the next 30 days.
The Staging Diva Home Staging Business Training Program guides you through the first 20 steps to getting your business started so you won't spin in circles not knowing what to do first. Naturally you'll also learn the business strategy behind each one.
Here's a sample of the 20 steps you'll be taking as you work your way through the Staging Diva Program and the homework that comes with each of the 5 courses:
Choosing and registering your business name
Deciding whether you want a Sole Proprietorship, Partnership or Corporation
Getting your business logo designed
Writing a profile for your business
Starting your home staging portfolio
Determining how you'll create a web presence
When Debra started her own home staging business in 2002, it took her 4 months to get her first paying client and then 1-2 months more to get her second. It took so long because she was flying by the seat of her pants, making it all up as she went along.

In the Staging Diva Home Staging Training Program, Debra provides a giant short cut, teaching her students everything she figured out through the trial and error of building her business over the years. Since time is money, the program pays for itself in all the time it saves her students. In fact, most make back their investment in the Staging Diva courses with their first client or two!

When you're tired of spinning in circles, Debra Gould will guide you through the first 20 steps to getting your business started, and give you what you need to know to continue to grow your business over the years ahead.

> Find out more about the Staging Diva Home Staging Business Training Program now!

if (is_single() ){ ?>