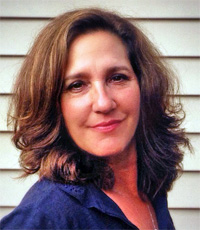 "Prior to the Staging Diva Home Staging Training Program, I mostly helped my friends and family. Now I know I can make a difference in many people's lives."
"Staging Diva forced me out of my comfort zone.  I recently gave a presentation that I never thought I would be able to do. I've discovered that it is actually easy to present information that you are passionate and knowledgable about."
"Staging and interior redesign is a way to make a positive impact. It's not all about the money. It's about making people's dreams come true, whether selling a home or living in their dream home."
"I get pleasure from transforming a room from blah to beautiful. Everyone should come home to an inviting, warm, and wonderful space."
~ Susan Bierig, Re-DeZine The Shore Way, LLC (NJ)
Being out of Your "Comfort Zone" is a Good Thing
We are all tempted to stay inside our comfort zone, because after all, it's comfortable.
We know what to expect, we're not being stretched to grow, we feel capable.
Sounds appealing, right?
You know what you'll do every day. You know who you will talk to. You'll have the same rather predictable conversations.
Here's the thing about comfort zones, you don't grow. You might not even be happy there, you've just settled for what is predictable.
Does the thought of that make you happy? Are you excited to get up in the morning? Do you feel you're living your full potential?
Starting a Home Staging Business Will Take You Out of Your Comfort Zone
Like Susan, you'll be discovering talents you never fully realized you had.
You'll be doing things that feel scary at first, but your confidence grows with each step you take.

You'll be gaining the tremendous satisfaction of using your natural creative talents to earn a living and help people at the same time.

If that sounds appealing, take this free quiz to see if you have the eye of a home stager!

if (is_single() ){ ?>