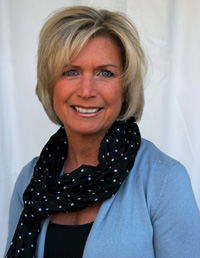 "When I was downsized during Hurricane Sandy I saw this as an opportunity to begin my own home staging business. This career change has allowed me to re-discover my original love of designing homes and creating a job that I love."
"My dear father told me that 'If I where to find a job that I truly loved, I would never work a day in my life!' Thanks Dad, it's so true."
"The Staging Diva Program gave me the tools to run the 'back of the house' of my staging business with confidence."
~ Blaise Furiato, Blaise N Designs, LLC (New Jersey)
Staging Diva can help you make money doing what you love too!
Some Staging Diva students finally turn to a new career in home staging after a job loss, divorce or serious illness.
Many of our Graduates are cancer survivors who are bound and determined to live their lives differently now that they know how precious the time we have is.
It shouldn't take a hurricane or other disaster to find your courage to follow your dreams and make a living from your God given talents.
You can make a decision at any time to get the help you need to succeed in your home staging business, as thousands of our students have.
Read about some of the Wow Moments that await you as a home stager in this article plus check out the comments from other home stagers who shared theirs too!
You'll also enjoy these home staging articles:
> Turn your talent for decorating into a profitable home staging career

> Addicted to Decorating or Born to Be a Home Stager

> Earn extra money with weekend home staging consultations

> Staging Diva Graduate hits HGTV in first year of business

if (is_single() ){ ?>