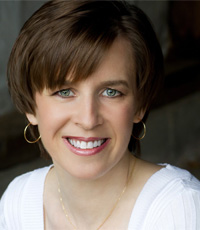 "I spent several months researching training courses before formally starting my home staging business. I was confident in my ability to stage as I had successfully staged and decorated several homes for friends and family. I believe that you either know how to stage or you don't."
"I almost took a very expensive course, from a high-profile provider of training, but thought better of it. What could I really learn from that course that I hadn't already learned from the web, TV, books, and personal experience?"
"What I really needed to learn was how to run a profitable home staging business. That's when I searched for business training and found Staging Diva."
"Debra Gould has a simple, logical, and effective business model. Right from my very first paying job, I had all the information that I needed to succeed. I came across as a seasoned and experienced pro. I have used this business model for over 3 years with great success."
"I would recommend this education highly for new home stagers. It is also a great formula for seasoned stagers that might not be getting the most out of their current business model. The course was worth every penny I paid—and ironically, it was half the price of the first course I contemplated. Without a strong business model, I would have made many costly and frustrating mistakes."
"The Staging Diva Training Program is more than just business training—it's a roadmap, a business model. If you follow the plan I believe it will lead you down the path to success."
~ Susan Atwell, AtWell Staged Home (New York)
Read more about Susan's home staging success:
New York Home Stager Helps Ailing Home Owner Make Quick Sale
New York Home Stager Scores 25 Hours in Projects From One Follow Up 
Staging Diva Tips for Researching Home Staging Training Programs
The home staging industry is completely unregulated, so anyone can offer home staging courses. You want to make sure you're being trained by someone who has plenty of experience building a home staging business and staging homes. It's also helpful if your trainer has a background in business and marketing.
When you're ready to research your options, the first step is to do a Google search for the name of any home staging training company you're interested in and also the name of the person who will be training you (in this case you would search: "Staging Diva" and then search "Debra Gould").
Here's what you're looking for during your research:
A track record in the industry (did they just pop out of nowhere within the last year?)
Reviews from people who have taken their programs
Evidence that they're an expert beyond what they say on their own sites (for example, have they been featured in the media?)
Evidence of contributions to the industry (for example do they share lots of information to educate the public about home staging, real estate agents and home stagers?)
Related Reading:
Want to be a Home Stager? 15 Questions to Ask Before Handing Over Your Money

Choosing Home Staging Courses: 5 Money-Wasting Mistakes to Avoid

if (is_single() ){ ?>